Meet the People behind Diversified Fluid Solutions:

Diversified Fluid Solutions recently expanded their Boise facility from 11,000 to 40,000 square feet to meet the needs of the growing company and give them more room for product line expansion. With a recent capital investment of $1.3 million, Diversified Fluid Solutions is receiving a Tax Reimbursement Incentive award from the State of Idaho in return for creating a significant number of high skilled jobs in Idaho.
For more information about this project, see the following sites:
---
About Diversified Fluid Solutions
The Founders of Diversified Fluid Solutions have worked in and managed state-of-the-art chemical process equipment for some of the world's most advanced semiconductor manufacturing sites for several decades. The team realized an opportunity to utilize their extensive experience designing, manufacturing, and operating leading edge fluid management and distribution systems at a broad range of customers. Diversified Fluid Solutions has brought numerous best-in-class innovations, quality, and fluid process controls to the semiconductor industry.
Since its establishment in 2009 Diversified Fluid Solutions has built a successful growing business and a flawless service reputation. This growth enabled the hiring of highly talented design engineers and manufacturing craftsmen, most with extensive experience in designing, building and maintaining chemical blending and distribution systems. Diversified Fluid Solutions has grown each year, and developed a list of world-class customers in high volume microelectronic production and research, as well as customers in other industries that require precise control over their fluid processes.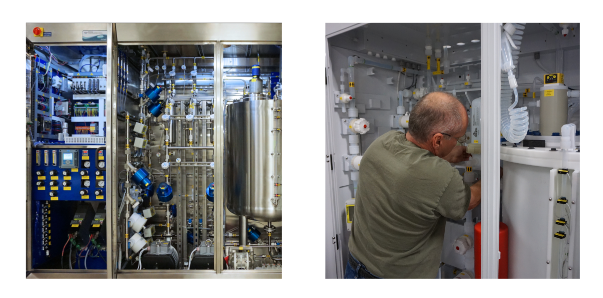 Diversified Fluid Solutions Joined the CPS Group family in November of 2013. For more details view the CPS Press Release